The new Space Shuttle Exhibit and Education Building was designed to serve the community with open, multi-functional spaces for exhibits and gatherings, experiential spaces for Science, Technology, Engineering, the Arts and Math, (STEAM) , and ample, flexible room for various events.
The two-story volume of the space is amplified within the building envelope around the perimeter of the Shuttle Mock-up. A second floor mezzanine provides an elevated view as guests walk around the model, and supplemental exhibition space for future installations. The area below the mezzanine hosts utility spaces, offices, and a STEAM educational area that adapts to a Community Room with its own exterior entry access. One of the unique features of the Building is its responsive design to the Shuttle model, with raised architectural form and geometry to frame the standing Tail Section with a majestic geometry and glass façade, visible from beyond the site, that gestures toward the park and Space Center entry with dramatic illumination at night.
Activity spaces are situated to allow for engaging multiple functions, also maintaining separate group uses throughout the day, all with access to utility spaces. The restrooms are placed to provide the park with after-hours access.
Multiple entrances cue guests to various features and functions of the facility, with intuitive wayfinding to allow for self-guided exploration. A large, bi-fold door pays homage to the classic aerospace hanger, revealing a direct inside-outside connection, for community or private events.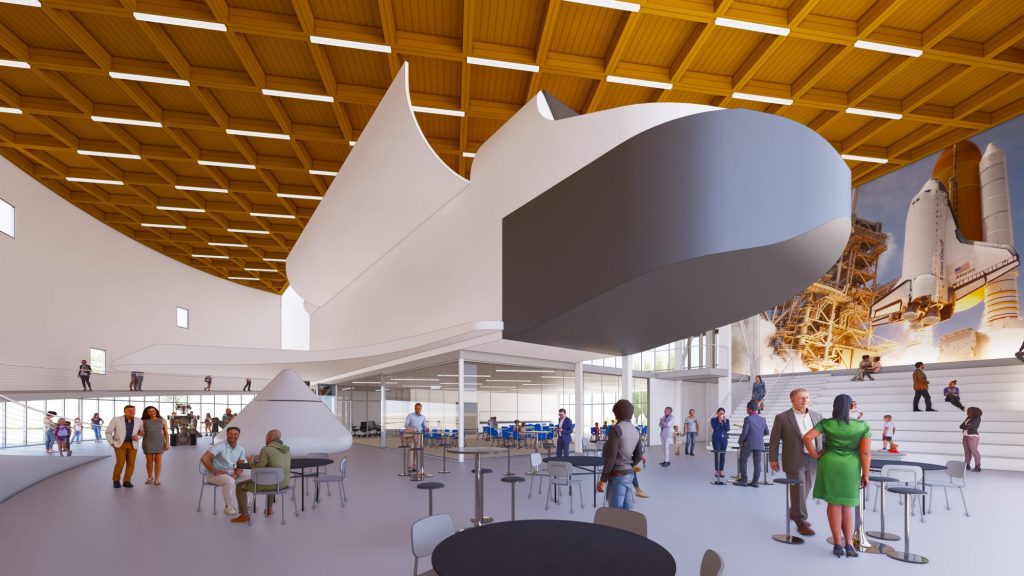 The materiality of the building references the substantial strength and detail reflected in the finish of the Mock-up display; the building's exterior metallic façade pairs with an interior of warm wood tones and exposed structural elements. The façade design harmonizes with the adjacent Space Center, while standing on it's own with a unique architectural impression.
Westgroup Designs conducted a Community Outreach Meeting for the Visioning of Belmont Pier alongside a local Council Member. The team presented the guiding principles for the project, history of the pier, comparable examples, and imagery that represented design elements. The community members were encouraged to sign-in, write on comment cards, and provided a short Questions/Answer. Once the presentation was completed Westgroup conducted an "Imagery Board Study" through 6 boards with 9 images each showing various design elements, and community members were given stickers to place on the images representing positive and negative reactions. During this time the community was invited to ask questions about the boards with the team members, and were encouraged to have any additional notes written on the comment cards to be formally reviewed.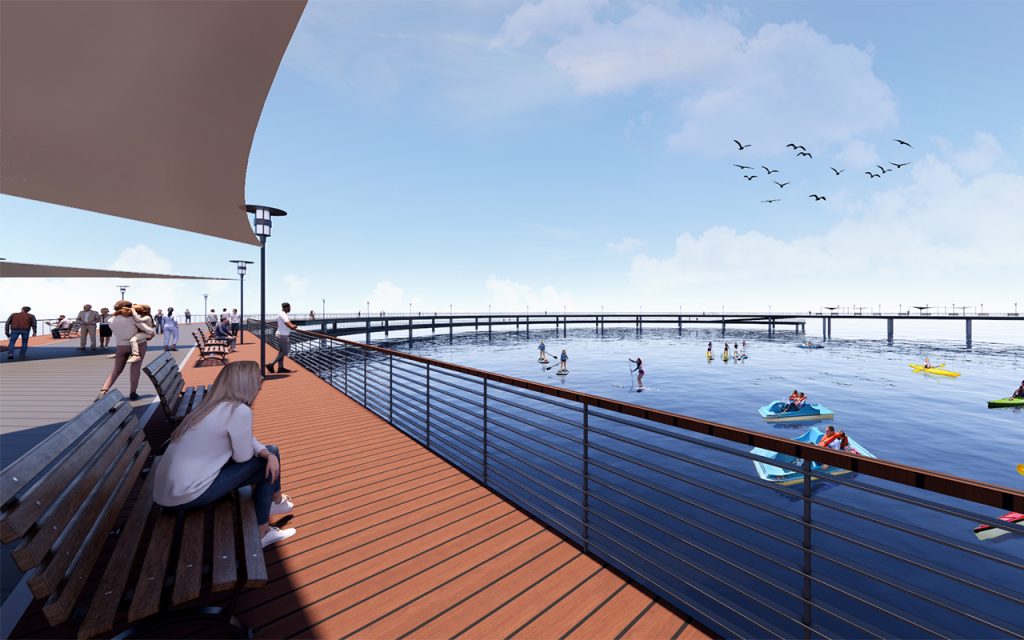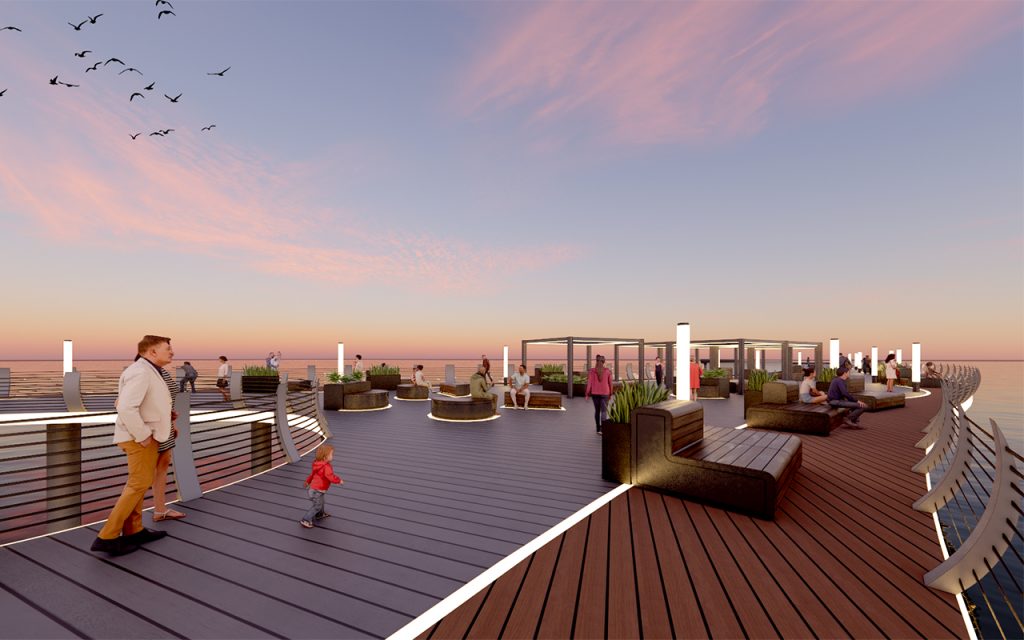 After the conclusion of the meeting, all information obtained was documented, analyzed, and summarized. The comment cards were evaluated for common topics and those topics were ranked by frequency of mentions. The Image board survey results were used to calculate which themes achieved positive or negative reactions. All the information gathered was used to inform preliminary concept alternatives that align with the inspirations positively received by the community.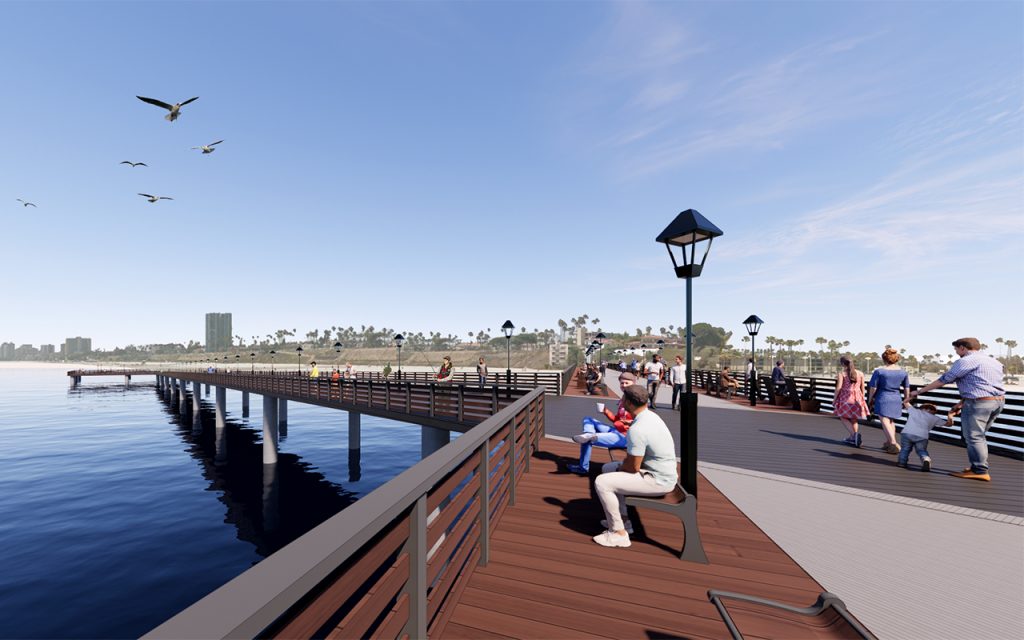 After 6+ weeks working from home, many are eager to reunite with their colleagues, while some are getting comfortable with connecting remotely. The common denominator is managing change. Staying connected while away makes transitioning back into the office smoother, and for those who will remain a zoom call away, it allows them to feel like an active part of the team.
Our WFH (Westgroup From Home) Wellness Challenge has enlivened and engaged our staff to get and stay connected like never before…and now we're sharing our secret sauce with all of you! Each Week our WFH Wellness Challenge provides inspiration, a sense of camaraderie and friendly competition, as well as opportunities to be your best self! Weekly goals involving sharing healthy habits, self-care, energy builders, sustainability, environmental resilience, stress relief and creativity earn participant points toward a WD charity donation and, of course, winner's bragging rights for the week! Staff completes their goal forms and submits them with any photos of their activities; they also post some of these on our Instagram and tag @WestgroupDesigns for some online promo! Sharing the weekly updates with these great submissions serves as a scrapbook of the success along the way, which we will be continuing to do, sharing this at our quarterly all staff celebrations!
Now its YOUR TURN! We're providing our custom template of our WFH Challenge for you to use with your staff and teams. Have fun with it, and feel free to tag @WestgroupDesigns with your photos…we may just feature YOU and your inspiring activities in an upcoming post!
When WD designs an experience for a client and their business, we ensure that their vision drives every single thing that we do. Knowing your audience and what captivates them is key. Whether the environment is a new campus, a building, a workspace or a unique venue, we believe that great solutions are a culmination of attitude and approach, enthusiasm for discovery and a passion for design.
Pictured here is a sneak peak of the entry design we created for the new concept of Levity Entertainment's Improv, in Milwaukee. Our client is excited about this second venture with the new design concept and remarked "…It's just another reason why we love working with you and your team, because you really "get" us and that's invaluable".
This 16,000 square foot performance venue, slated to open in mid 2020, will seat 500+ and entertain with multiple lounges and features throughout.