It is the most wonderful time of the year! Each year, Westgroup Designs is delighted to continue participating in programs which benefit and support our community's at-risk youth in Orange County. Through Share Our Selves and WeCare, both social services organizations that focus on outreach to those in need, we delivered holiday cheer to children and their families!
WD participated in the annual We Care event, sponsored by Herman Miller, benefiting the Boys & Girls Club of Tustin. We Care allows children to let their creativity shine by making holiday gifts for their family, teachers and friends at a variety of craft stations. For many of the children, this is the only way they can provide gifts to their loved ones. This year we created Edible Snowmen; a clever and creative craft that includes a warm pair of gloves the gift recipient can wear all season long!
We are also honored to continue participating in the Share Our Selves Adopt-A-Family program, celebrating its 50th year supporting many struggling families by providing gifts and food for the holidays. This year, more than 1,440 families and 4500 children, recommended by Costa Mesa and Santa Ana organizations and schools, would not normally receive gifts or have enough food for the holidays. Through the generous donations of WD staff and our firm, another family will experience joy, comfort and the relief of knowing that so many care, and together we all help to transform our community.
Channeling Our Inner Powers at the Annual Bocce Ball Tournament, WD Team 'Stranger Throws' participates in raising over $10,000 for Local Charities.
Westgroup Designs had a totally rad time invoking 80's summer vibes for the Annual Bocce Ball Charity Tournament at the Back Bay in Newport Beach on the afternoon of Thursday August 8th. Our team, Stranger Throws, was inspired by Netflix's hit show, Stranger Things. Stranger Things' third season tagline is "One Summer Can Change Everything". Although the TV series is referring to a seemingly unbeatable sci-fi monster, we were inspired by the tagline to help make a positive difference for our community! The awesome Bocce Ball event was hosted by People Space and Haworth for the 10th year in a row, bringing together competing teams from architecture/design, construction and real estate companies in Orange County with manufacturer's sponsorships, to raise over $10,000 for local charities.
One summer can truly change everything!

We Are WD.
We Design. We innovate every day to ensure that your vision drives everything that we do. We leverage our design expertise as a tool to help achieve organizational goals and strengthen business outcomes.
We Deliver. Most of the clients we started with are still with us, and 89% of our projects come from repeat clients. We know that the optimal solution begins with selecting the right team, who have the expertise, experience and vision, and combine this with the tools, technology, values and integrity to bring it all together.
We Drive Change. For 30 years, our success, locally and internationally, has been the result of more than just the quality of our work, it has been the culmination of attitude, strategic approach and the way we treat our clients. As passionate, committed stewards of the built environment, we practice what we preach and have been named one of the Best Places to Work in Orange County by the OCBJ for a second time as we share this dedication to excellence with our clients and project partners.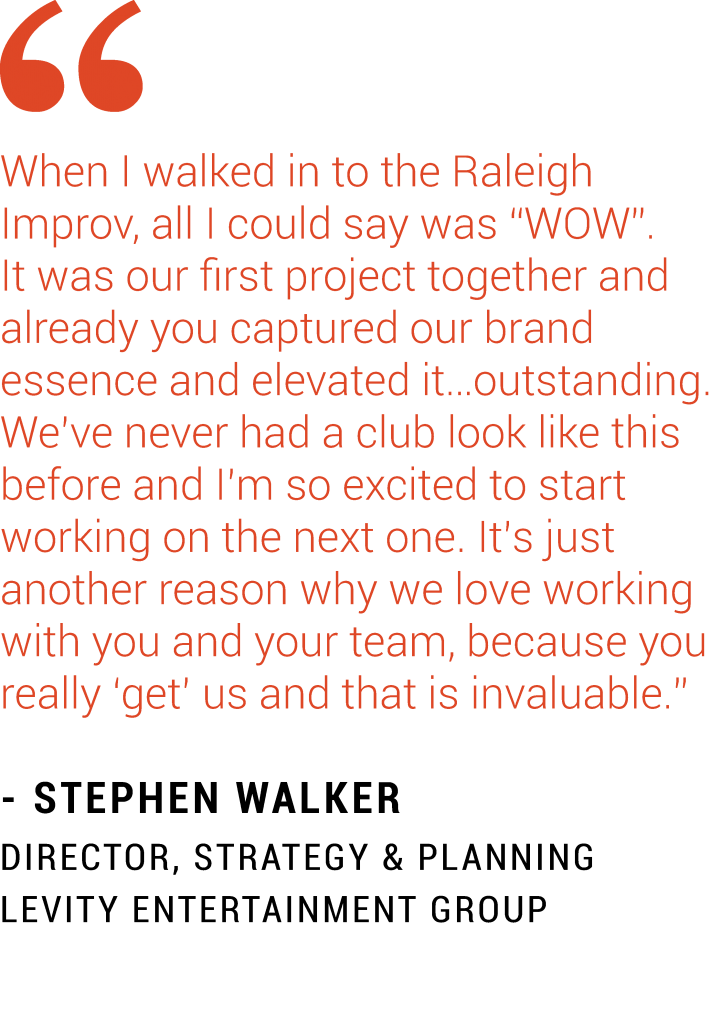 WD promotes Breast Cancer Awareness and funds research efforts through Team Enrichment Challenge and Industry Design Competition.
Our mission is to support the cause.
Our dream is that one day we won't have to.
Passionate about both wellness and design, our WD team eagerly looks forward to the time in October when we can Do Good for our community as we creatively promote Breast Cancer Awareness and contribute to research efforts through our staff and firm's annual events. Participating in our 5th Annual Wine & Design, an event in collaboration with A Common Thread for the Cure, a nonprofit organization that supports breast cancer patients and survivors, we, along with other local architecture & design firms, are invited to design 2 wine labels, a white and a red variety, for a selected winery who will produce the wine and donate profits from these special bottles to the non-profit organization.
This year, the inspirational theme provided was "With Spirit and Grace". Our design team's approach was to beautifully interpret the concept in two directions. The first, Bordeaux Blend, reflects a spark that ignites hope; finding the spirit within yourself, to move with grace through any adversity that is brought your way. The second label, for the Grenache Blanc, represents Unity. Every person, regardless of condition, appearance, story or challenges, are united; stronger together, through whatever cards one is dealt.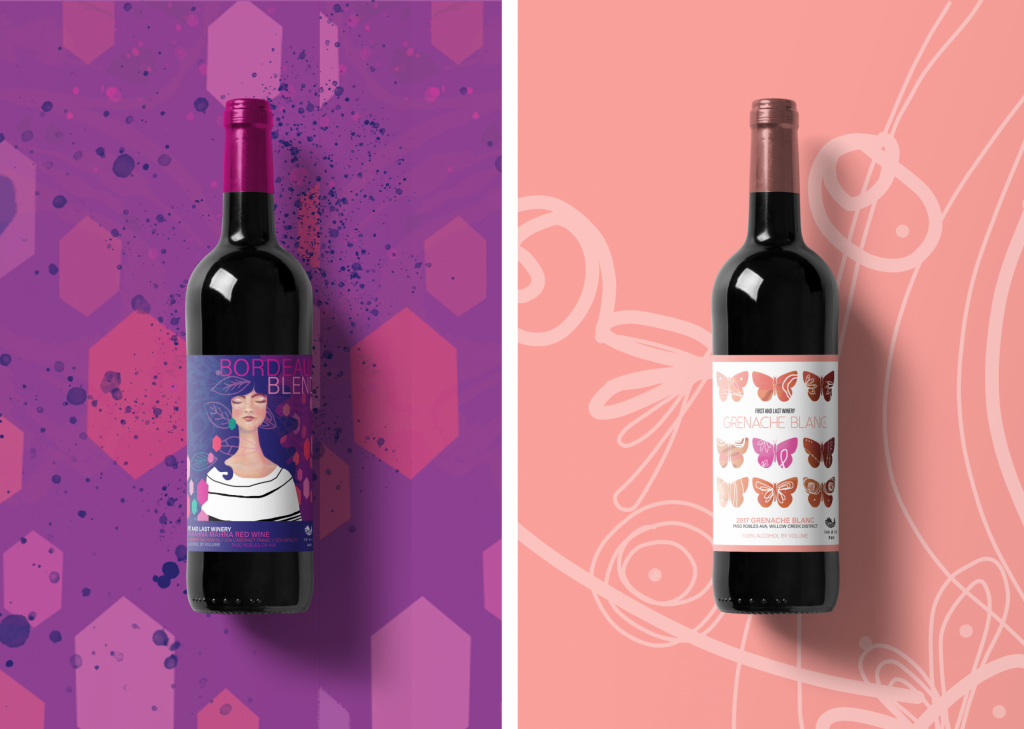 We are proud to continue partnering with this organization and lending a voice to the great work they are doing. Thanks to our Sponsors, Tangram and Milliken, for their support throughout the entire Wine & Design event!
We are also delighted to support Susan G. Komen For The Cure, through our internal Wellness Challenges. The winning team of our workout challenge gets to send a donation in their name to this organization which has the capacity to support patients through all stages: the awareness, early detection, treatment, and care for those affected by breast cancer.
Enriching the community is part of our focus each day - with our staff, clients and industry partners- through volunteering and competitions like this which make a difference in the way our clients live, work, play and heal.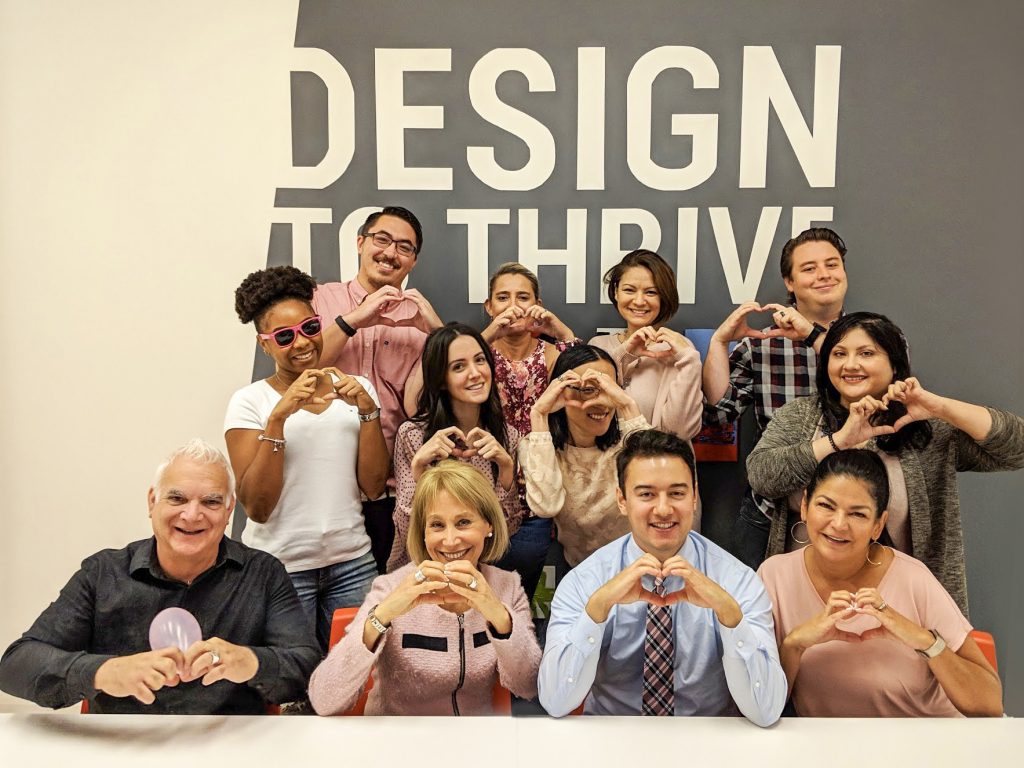 The challenge structure was shaken up, but the competition remained fierce. Westgroup Designs hosts its second round of the wellness challenge between WD employees to elevate our minds, bodies, and our community!
The battle of the two teams, WD Aqua + WD Fireballs, was just as close as the last round, inspiring enthusiasm each week through exciting mini challenges. This round of the wellness challenge was all about making small changes. Changing just one bad habit and reinforcing great ones can make all the difference in us and our surroundings! Staff was given weekly tasks that vary in difficulty- from drinking the recommended eight glasses of water a day, going on a hike, or doing something kind for a stranger. These tasks challenged the participants to explore new ways to improve themselves, and inspired teamwork and comradery in the office!
This time Team Aqua was crowned victorious, receiving a donation for a charity that is important to them: The Susan G. Komen Breast Cancer Foundation.
"Having the winning team choose the charity that will receive a donation is incredibly uplifting. People are inspired to work that much harder to meet their wellness challenge goals. It boosts positive energy- Everyone is in it to win it!" Sima Hassani, Principal
Enriching the community is part of what we focus on each day with our staff, clients and industry partners- through volunteering and competitions like this, to focusing on even the smallest details in each project, which make a difference in the way our clients live, work, play and heal.
They say all good things come in three's, so keep checking in to see what we have coming up next!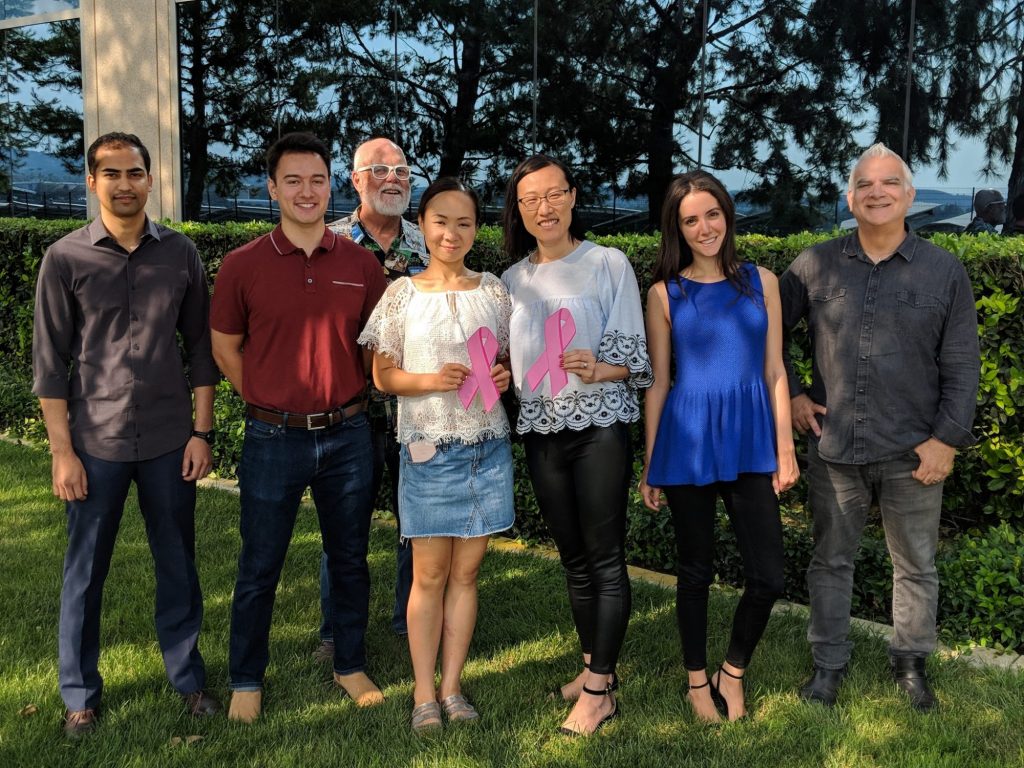 As a kick-off to our year-long Health & Wellness Awareness Program, Westgroup Designs hosted a 6-week staff wellness challenge to better our minds, bodies, and most importantly- our community. The winning team received a donation to a Southern California charity of their choice!
The healthy competition pitted the WD Fireballs against the WD Aquaholics, names referenced from our brand color palette, while each team focused on selecting their specific charity. The two teams completed a Fit-Bit Walking Challenge, Daily movement team workout challenge and nutrition challenge events among other activities, for a 6-week period and received points based upon involvement in activities and making healthier choices! It was a close match, with teams 'neck and neck' to the finish line! In the end, it was Team WD Fireballs who finished on top and won a donation to the charity of their choice: CHOC, Children's Hospital of Orange County!
Westgroup staff had fun encouraging each other to meet individual and team goals, all in the name of wellness and wonderful causes to fight for! Bettering the community is part of what we focus on each day with our staff, clients and industry partners- through helping hands, volunteering, and competitions like this, to the details in each project, which make a difference in the way our clients live, work, play and heal. Stay tuned for updates on our next challenge!
Children's Hospital of Orange County ensures the health and well-being of children and their families living in Orange County. As a non-profit hospital, CHOC relies on community support to provide leading-edge care for infants, children and adolescents. You can visit https://www.choc.org/ to learn more.