"A Cosmic Affair" launched curiosity and reached new heights as the event brought in the third-largest sum raised from fundraising events for CASH's Proposition 51 campaign. Westgroup Designs, Koury Engineering and Bernards hosted the extraterrestrial event of the light-year attracting over 150 attendees and raising over $50,000.
Westgroup Designs' office took a galactic twist to raise money for the 2016 State School Bond Campaign. The $9 billion state school bond will fund new construction and modernizations for K-14 schools and provide matching funds for local bonds. 21st century learning environments require 21st century facilities, and the event had an outer space theme to inspire and launch curiosity for the future of learning.
Featuring high-tech, hands-on learning and STEAM ideas, "A Cosmic Affair" was the perfect event to raise funds for 21st century facilities. Virtual reality was on display, from VR headsets to holographic walls, as well as collaborative furniture and AR devices for classrooms. With Live and Silent Auctions that had prizes such as tours of SpaceX, raffles for drones, and games that could win you tickets to Tomorrowland at Disney, there were plenty of outerspace opportunities to have fun donating!
Bringing in over 150 attendees, the starry night was successful. More than $50,000 was raised, making "A Cosmic Affair" the third-largest grossing fundraiser event for Coalition for Adequate Student Housing's Proposition 51 Campaign.
Private Tour of Jay Leno's Garage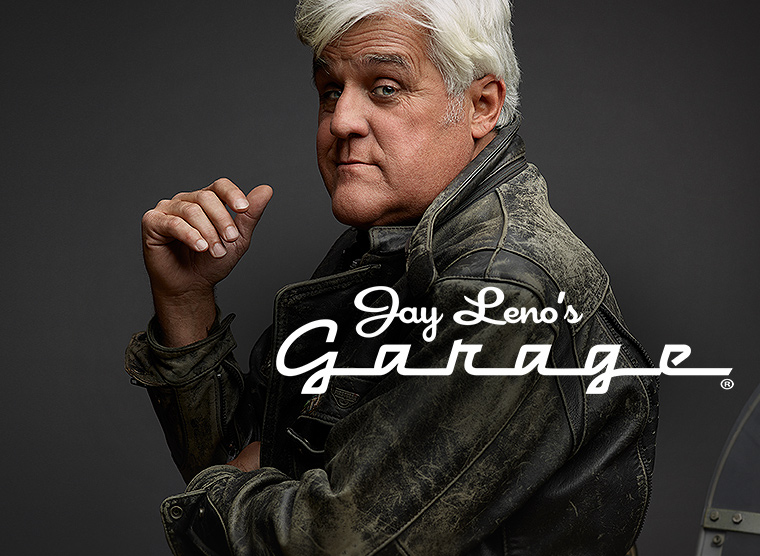 Live Auction – Explore one of the best car collections in the country with a private tour for 5 of Jay Leno's Big Dog Garage in Burbank, CA.
Jay Leno loves wheels, and his Big Dog Garage houses one of America's great collections of cars and motorcycles. Jay Leno's Big Dog Garage is in Burbank, it covers over 100,000 Sq ft, and the tour takes 2 hours. Custom-built from the ground up, the garage includes bicycles, motorcycles, steam engines, and cars powered by gas, electric, turbine, and steam. Jay has won the Pebble Beach Concours' ten times, he has five rare boat tail Bugatti's along with custom built one-of-a-kind cars like the helicopter turbine car and the tank car. There is over a 100-year range from his oldest car to his newest McLaren sports car.
Jay Leno's Garage on NBC
Follow Jay Leno's Garage on Twitter
Date and time to be mutually agreed upon. The tour times are Monday through Friday at 10 a.m. or 1 p.m. OR Monday thru Thursday at 10a.m. or 1 p.m. if you are hoping to catch Jay at the Garage! At least a three-week notice is required and the tour must be booked within two months of the Auction date and will include a maximum of five people. Your Liaison, Linda Adams will be the 6th person on the tour and will be there to help facilitate a smooth event!
Private Tour of Edelbrocks's Manufacturing Facilities & Automotive Museum "Vic's Garage"

Live Auction – Cruise through 77 years of innovation in American car racing performance with a private tour for 6 of Edelbrock's Manufacturing Facilities & Automotive Museum "Vic's Garage" in Torrance, CA.
Edelbrock is the most respected name in performance. Since 1938, Edelbrock has manufactured its core products in the USA for quality & performance. Starting as a small garage in Los Angeles, today, Edelbrock manufactures over 8,000 automotive parts for racers and hobbyists. Opened in 1999, Vic's Garage houses Vic Edelbrock Jr.'s collection of street rods and classic cars, including cars his father made famous, and the company archives containing an extensive collection of historic photos and memorabilia. Vic's Garage is home to one of the most recognized automobiles in hot rodding, the iconic #3 Ford Roadster, and the car that Vic Edelbrock Sr. designed the first Edelbrock product for. Learn more about Edelbrock.
Date and time to be mutually agreed upon.
Professional Chef-Prepared Dinner Party at Your Home
Live Auction – Host an unforgettable evening for 8 at the most exclusive dinner reservation in town: your own table. Renowned chef, "Chef Marco Z", will craft a personalized dinner party menu, purchase artisanal ingredients and wine, and prepare the dinner right in your kitchen.
Chef Marco was nicknamed "The Champion Chef" when he cooked for the LA Lakers in 2000-2002 when they won 3 NBA titles. He has also cooked for The Angels, Mighty Ducks, LA Dodgers, and even prepared a meal for Pope John Paul. He prepares meals for the Grammy Artists each year at the Staples Center for the Grammy Awards, and recently served as Mariah Carey's personal chef prior to her going on tour.
Date and time to be mutually agreed upon. Not available November 15 through January 15.
Private Tour of SpaceX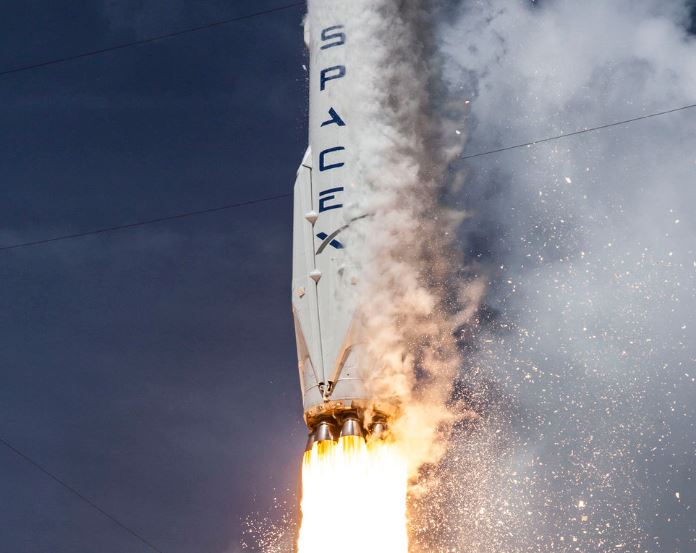 Silent Auction – Experience the future of aerospace with a private tour for 5 of SpaceX's headquarters in Hawthorne, CA.
SpaceX designs, manufactures and launches advanced rockets and spacecraft. The company was founded in 2002 to revolutionize space technology, with the ultimate goal of enabling people to live on other planets. Learn more about SpaceX
Date and time to be mutually agreed upon.
4th of July Dodger Game

Silent Auction – Spend Independence Day at Dodger Stadium with 4 Tickets to Watch the Dodgers take on the Baltimore Orioles.
Enjoy a special bald eagle pregame performance by Chinook and Anami of the LA Zoo and a postgame fireworks show! Learn more here
July 4th, 2016 @ 6:10pm. One parking pass included.
Sit Platinum at the LA Galaxy vs Houston Dynamo game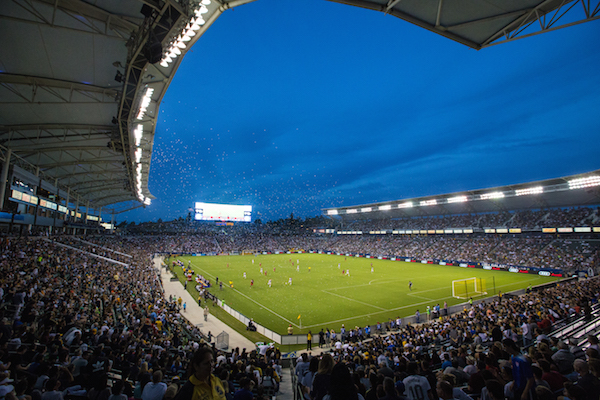 Silent Auction – Enjoy a night in Los Angeles watching LA Galaxy take on Houston Dynamo!
Includes platinum level seating and dining for 4. Dine at the exclusive American Express Stadium Club. Seat locations are in section 110.
July 15th, 2016 @ 8:00pm. VIP valet parking included.
Private Behind-the-Scenes Tour of the Newly Renovated Rose Bowl Stadium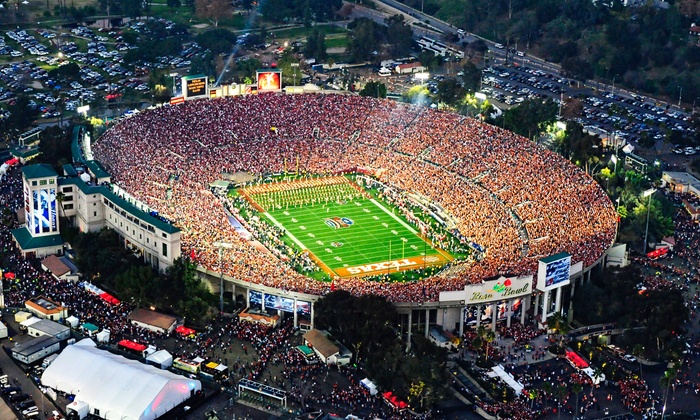 Silent Auction – A group of 6 guests will delight in this unforgettable opportunity, as you experience a once-in-a-lifetime private tour through the newly renovated Rose Bowl Stadium, an icon that has rightfully earned its title as America's Stadium.
Your tour will get you access to behind the scenes locations at the stadium, including the classic stadium seating, original 1922 locker room, the new Terry Donahue Pavilion, Loge Lounge, Working Press Box and more. The Rose Bowl is the site of iconic history that includes the Four Horsemen of Notre Dame who played there in 1925 to Brandi Chastain's game winning kick in the 1999 FIFA Women's World Cup Final. The tour will not only be an outdoor excursion, but a unique learning experience as well. The group will get exclusive insights from the Project's Program Director from Bernards, Carl Magness, about the construction challenges that were overcome and numerous feats accomplished for the renovation of this iconic stadium.
The $182.7 million in renovations of the Rose Bowl bring the 100-year-old building into the 21st century, improving the fan experience while preserving the historical value. Additions include the Terry Donahue Pavilion, with 54 luxury suites, 1,200 club seats and 48 large boxes as well as new press boxes and a broadcast center. The renovations also added a brick donor plaza, updated the Court of Champions and stadium entry gates and added new signature signage, 10 new LED-advertising panels and new LED video board and scoreboards, while also renovating and reconstructing the vintage 1940's scoreboard on the South end of the stadium.
Learn more here.
Private tour will be held on September 13, 2016. Other dates may be available upon request.
Have a Magical Day at Disney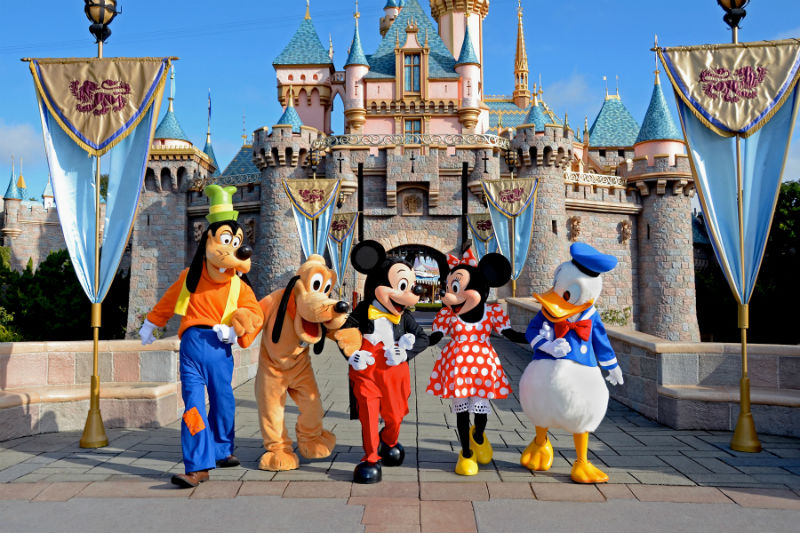 Run About – 2 park hopper tickets to Disneyland and California Adventures.
Double the fun for two by spending the day at 2 parks. Transport yourself into other worlds where alluring attractions and culinary adventures await!