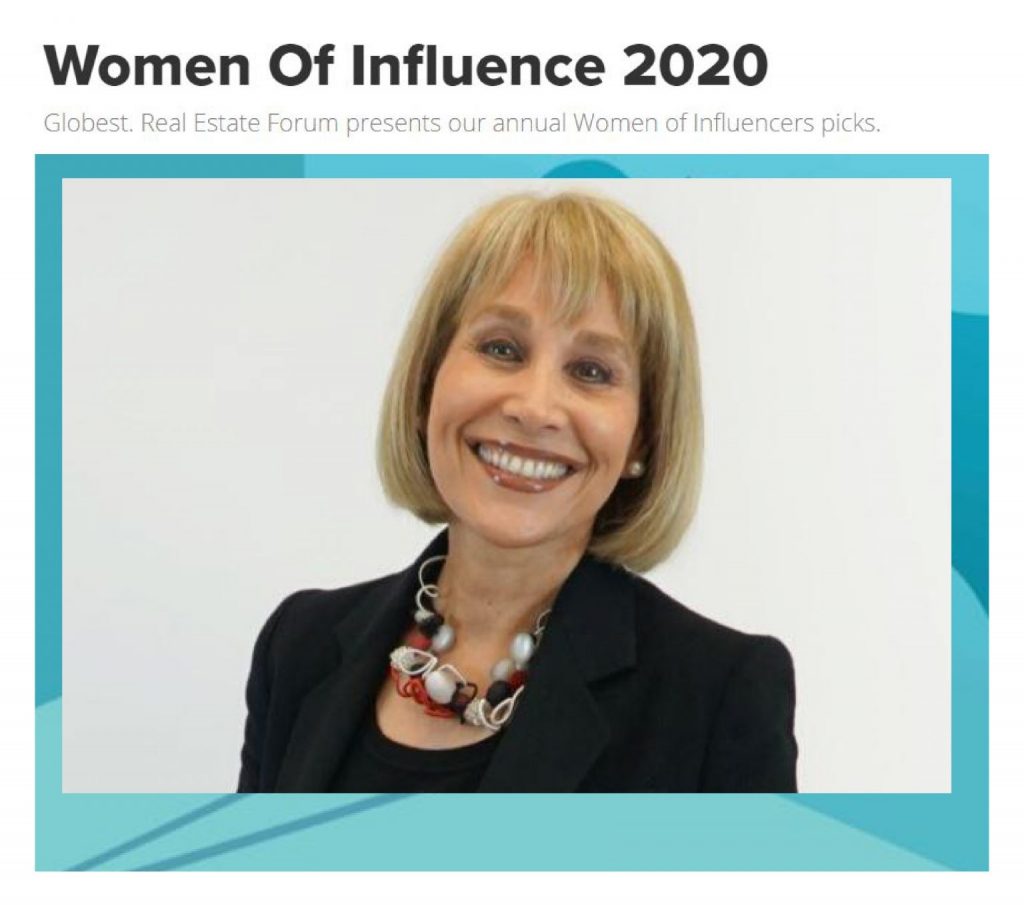 Congratulations to Westgroup Designs (WD) Founder and CEO PariSima (Sima) Hassani on receiving this incredible honor, celebrating Women who have made a distinctive mark in Commercial Real Estate. Growing the firm's expertise, over the last several decades, to include substantial work in commercial, education, civic, healthcare and lifestyle sectors, Sima affirms that WD values excellence, believing the best results come from a strong partnership with their clients, leveraging design as a tool to help clients achieve organizational goals and strengthen business outcomes. With more than $535 million in successful projects in their portfolio, it's no wonder that Westgroup Designs has an 80% return-client ratio. The firm is also proud of its commitment to education and diversity of staff, comprised of 50% women and 60% minority, with 75% of professionals licensed in their fields.
Please join us in celebrating Sima and this achievement!
See original publication here.
After 6+ weeks working from home, many are eager to reunite with their colleagues, while some are getting comfortable with connecting remotely. The common denominator is managing change. Staying connected while away makes transitioning back into the office smoother, and for those who will remain a zoom call away, it allows them to feel like an active part of the team.
Our WFH (Westgroup From Home) Wellness Challenge has enlivened and engaged our staff to get and stay connected like never before…and now we're sharing our secret sauce with all of you! Each Week our WFH Wellness Challenge provides inspiration, a sense of camaraderie and friendly competition, as well as opportunities to be your best self! Weekly goals involving sharing healthy habits, self-care, energy builders, sustainability, environmental resilience, stress relief and creativity earn participant points toward a WD charity donation and, of course, winner's bragging rights for the week! Staff completes their goal forms and submits them with any photos of their activities; they also post some of these on our Instagram and tag @WestgroupDesigns for some online promo! Sharing the weekly updates with these great submissions serves as a scrapbook of the success along the way, which we will be continuing to do, sharing this at our quarterly all staff celebrations!
Now its YOUR TURN! We're providing our custom template of our WFH Challenge for you to use with your staff and teams. Have fun with it, and feel free to tag @WestgroupDesigns with your photos…we may just feature YOU and your inspiring activities in an upcoming post!
Our Irvine office has expanded to best serve our growing practice areas with additional progressive, collaborative spaces, a remodeled studio and new resources for staff to thrive in!
We are looking for highly-skilled architectural and interior design professionals in all practice areas, including K-12, Higher Ed, Aviation and Transportation, Wellness, Commercial and Civic. Experience with Revit is desired, and expertise with presentation deliverables, graphics or 3D rendering a plus!
Show us what you've got! Resumes and work samples can be submitted here.
Check out our company culture on Instagram.
Hines has a vision of creating the new standard for office environments in the Anaheim Canyon submarket with their recent acquisition of the Canyon Corporate Center. They selected Westgroup Designs to move forward with the redesign effort.
With the most recent purchase of the 155,000 sf Canyon Corporate Center, Hines is one of Orange County's five largest office landlords on a square footage basis with an office portfolio that tops 3 million square feet. Hines is a global real estate investment firm with a presence in 19 countries and a portfolio totaling 531 properties, representing over 186 million square feet.
Hines has a robust redevelopment vision for the former Fisker Headquarters and
sought an Architecture and Interior Design team that could partner with them to "transform the [1970s office building] into one of the most unique and differentiated office environments in the Anaheim Canyon submarket." Westgroup Designs was excited to take on the design challenge.
Westgroup Designs developed conceptual design options for the Canyon Corporate Center that would strengthen business outcomes for Hines, honing in on the goal of attracting flex-office and creative-office tenants. Specifically, WD proposed strategic improvements to interior and exterior spaces, with a focus on flexible tenant spaces, engaging common areas, place-making building facades and pedestrian-centric outdoor areas.
Hines and Westgroup Designs are immediately moving forward into design development with construction scheduled to commence later this year.
To learn more, read the Hines' press release here.
Read the original OCBJ article here.
For more Westgroup Designs updates, check us out on Instagram and Twitter.