Westgroup Designs hosted over 120 people at the Gatsby Gala, their 2015 holiday party, to celebrate clients and friends, a new office, and the end of a wonderful year.
Westgroup Designs' new office transformed from commercial modern to the dapper twenties; with jazz musicians strumming and crooning, cards and dice in the casinos, and plenty of ritz to go around.
Looking stunning in their 1920's attire, "men and women came and went like moths among the whisperings and the champagne and the stars" (F Scott Fitzgerald, The Great Gatsby). With a variety of activities, guests could gamble in the casinos, dance the night away with live music provided by a talented jazz trio, dabble in the dapper photobooth, and gaze into the future through WD's 3D Virtual Reality ViewMaster.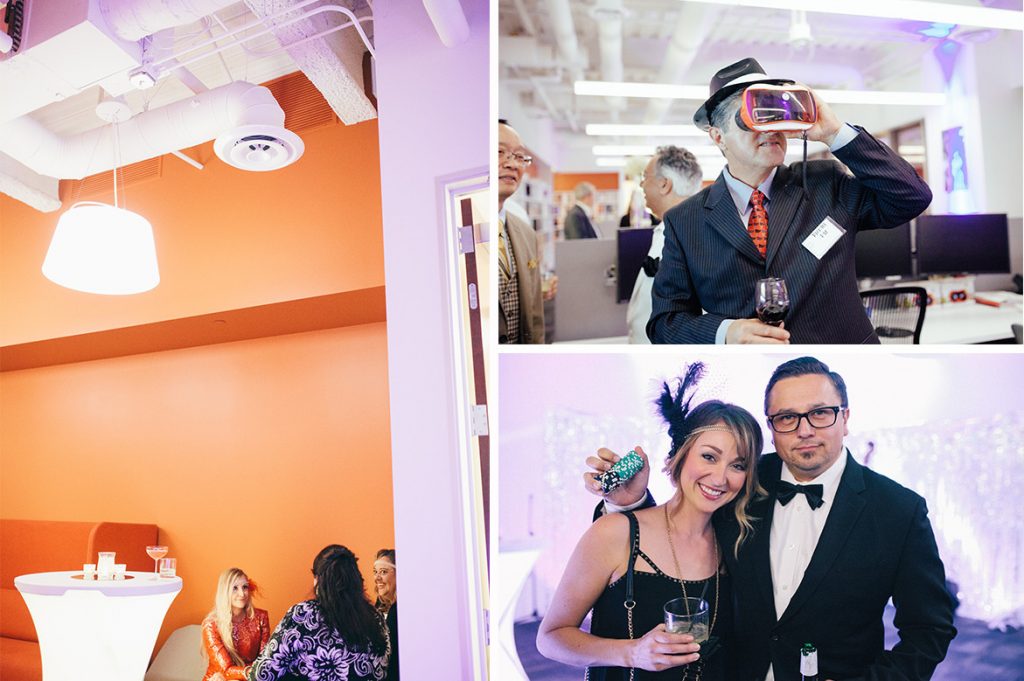 Feathery, fringed, and dripping with pearls; the night replicated that of the Great Gatsby- rich in details and heaps of fun! To see more photos from the night, click here.
For more Westgroup Designs updates, check us out on Instagram and Twitter.