Happy International Women's Day! Westgroup Designs is proud to be a woman-owned business.
Westgroup Designs is delighted to announce that our most recent new building for Coastline College, the 55,000 square foot Student Services Center, is now open to the public! On Thursday November 10th, a monumental celebration was hosted on site for the community of Fountain Valley to experience this grand facility which is the new home for the College's collaborative administration departments, counseling and community conference centers and a new, innovative "one-stop shop" student services experience! Check out this article from the LA Times on the opening.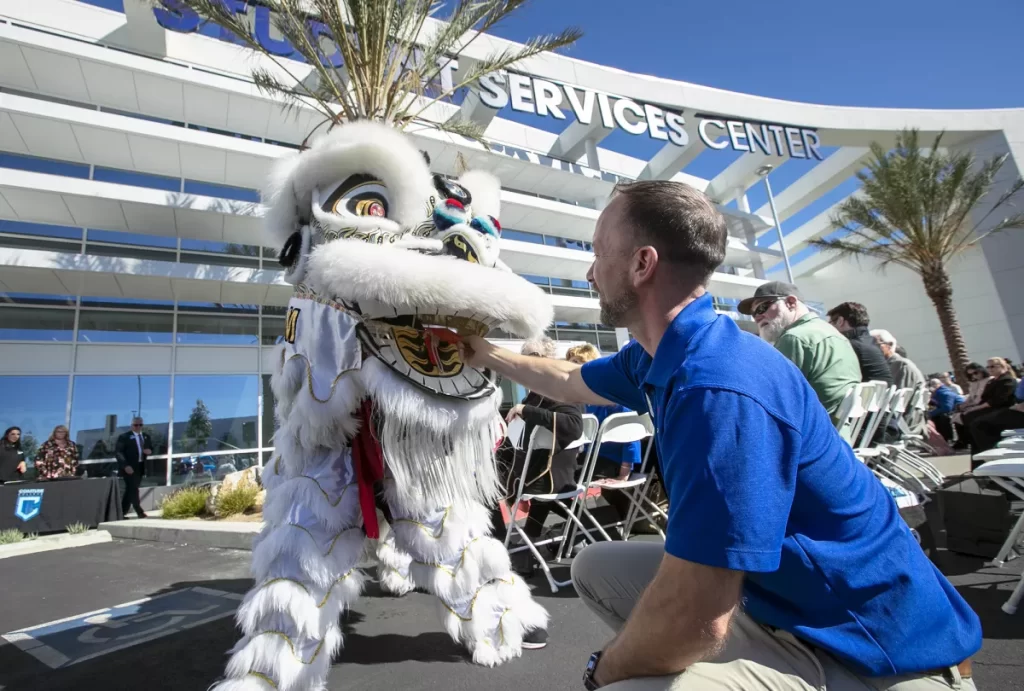 International Coastal Clean Up Day was this past Saturday and the Westgroup team showed up at Newport Beach to help the cause!
Dan is joining WD with over 20 years of experience in AEC, and business development. His research-based approach ensures that we have a deep contextual understanding of our clients and the projects we pursue, to ensure a solid foundation for success. He helps determine how to best answer the needs within our markets by working with leadership to align the right people and practices for each client's unique culture, challenges, and vision.
Thank you, Los Alamitos Unified School District, Members of the Board, Dr. Pulver, staff members and faculty for the opportunity to contribute to the successful completion of your new 86,000 square foot, 3-story STEM building that is designed to solve the educational challenges of today and tomorrow, and to meet the demands of the future generations of students as they build upon their skills and fluency in Science, Technology, Engineering and Math. As an architectural expression of this inspirational program, you see the large, framed Los Al Royal Blue "Window of Opportunity" above the main entry that represents a new public face to the community as it welcomes curious minds, with the collective goal of elevating the civic identity of the school to a post-secondary standard. Standing as a beacon of achievement in the community, this new facility with high-performing standards of Los Alamitos High School will prepare tomorrow's leaders for great success beyond the classroom, wherever life takes them. We can't wait to see what you accomplish!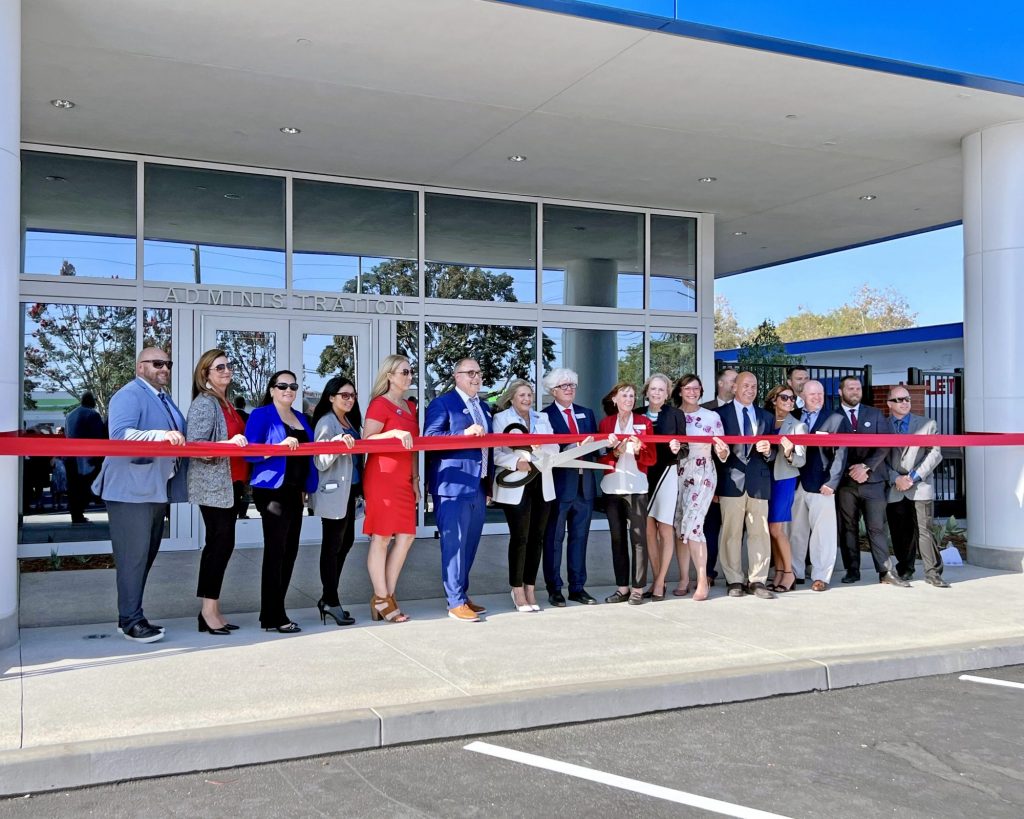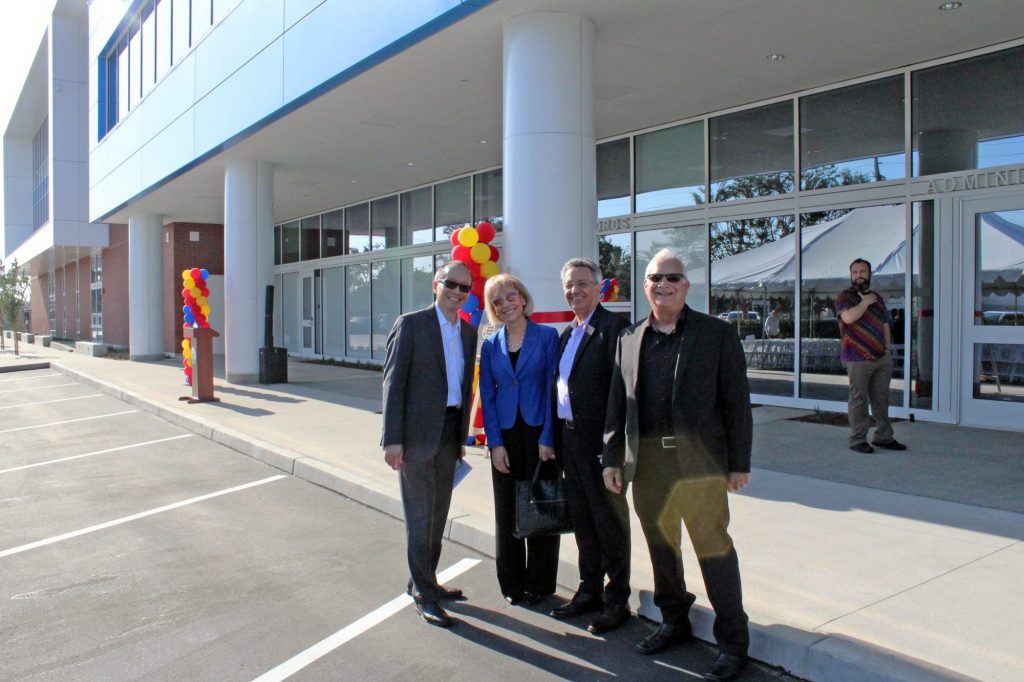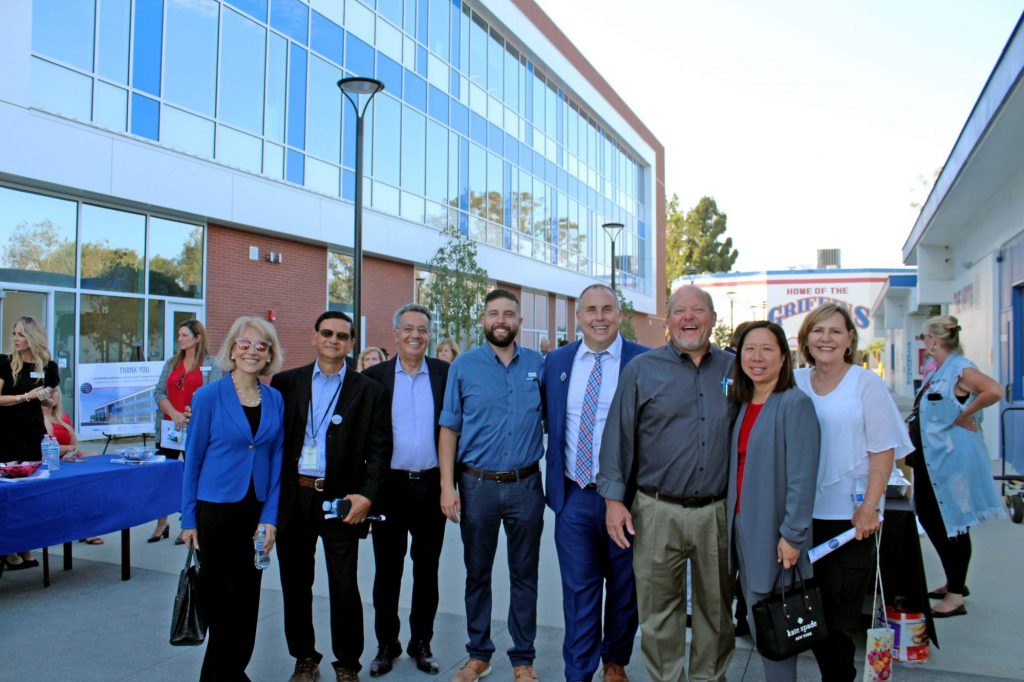 Westgroup Designs showed up and showed out at the annual IIDA Southern California Chapter's Fashion Show to great acclaim! Our team's selection was the adaptation of the musical Into The Woods (the dark version of Grimm's Fairy Tales), for this year's theme, Broadway on the Beach. Teams had one hour to grab fabric remnants from the available pile and incorporate design material samples into costumes to illustrate the theme! Check out Red and her alter ego, the Wolf, in our entry below! All leftover fabric from the event is turned into tote bags by volunteers, for foster youth, and presented to several local organizations.
---