Westgroup Designs (WD) received a Merit Award for its design of INDA ACADEMY, at the American Institute of Architects (AIA) Orange County Chapter Design Awards Gala, presented virtually on October 1st.
The project is a 25,000 square foot, Pre-K to 6 educational facility for the Santa Ana Unified School District (SAUSD), focused on the goal of creating an inclusive 21st century neighborhood school with an innovative DREAMS curriculum (Design, Research, Engineering, Arts, Math and Science).
Citing the project's sustainable concept for Adaptive Reuse and design quality, the AIA Jurors unanimously celebrated this project:
The design is well-considered, thoughtful, and nicely executed, including a playful slide that descends along the side of the building. Another great embodied carbon story that encourages the reuse of existing structures."
The design team delivered a unique solution that would facilitate progressive hands-on learning for 225 students a year, and understand how this solution would enhance the community, leveraging the local climate to support indoor/outdoor educational activities with glazed retractable walls and highly flexible interior spaces. As part of the resilient design concept, WD focused on creating a healthier building, updating the design of the building skin, adding operable windows and a new ventilation system which exceeds energy requirements by 30% and provides 100% outside air for healthier indoor air quality.
Our responsibility as architects is to both dream and to build responsibly, Westgroup Designs Principal, Dr. Shazad Ghanbari said. " This will be a transformational environment; an example for our next generation of emerging technology and learning experiences."
Nearing completion, the auditorium Westgroup Designs created for the Garden Grove High School La Quinta campus is a multi-functional venue for daily use by teachers, students and the community. The auditorium is an important space in any high school fortunate to have one. It is used for all types of engagement from plays, concert performances and ceremonies to informational school assemblies. These varied events place a range of demands on the room. For every use, it is essential that everyone in the room hear everything presented, which puts a great deal of focus on appropriate acoustics. With the revamping and restricting of so many classrooms to move away from traditional rows of desks, it becomes clear that tapping into the auditorium is a great opportunity to let learning take center stage! Students can act out history lessons and world events; teachers can engage groups to read aloud to classmates, guest speakers can have a captive audience to inspire the next generation. We're excited just thinking of all of the creativity to be generated in this multi-functional environment!
The auditorium building is slated to be complete at the end of February, 2020.
At 50-years-old, Los Alamitos High School needs new Science, Technology, Engineering and Math instruction spaces. Los Alamitos USD selected WD to deliver the learning environment for students and staff that will carry the campus into the future.
The new 83,000 sf STEM classroom building is being planned for the front of the school creating a new face for the campus and the Los Alamitos community, while improving long-term student safety and campus security. Additionally, the project will allow the campus to replace numerous portable classrooms with permanent classrooms (P2P) and allow for expanded Career Technical Education (CTE) pathways. The new building will include 14 science classrooms, 16 general classrooms, and career & technical education centers for engineering and robotics.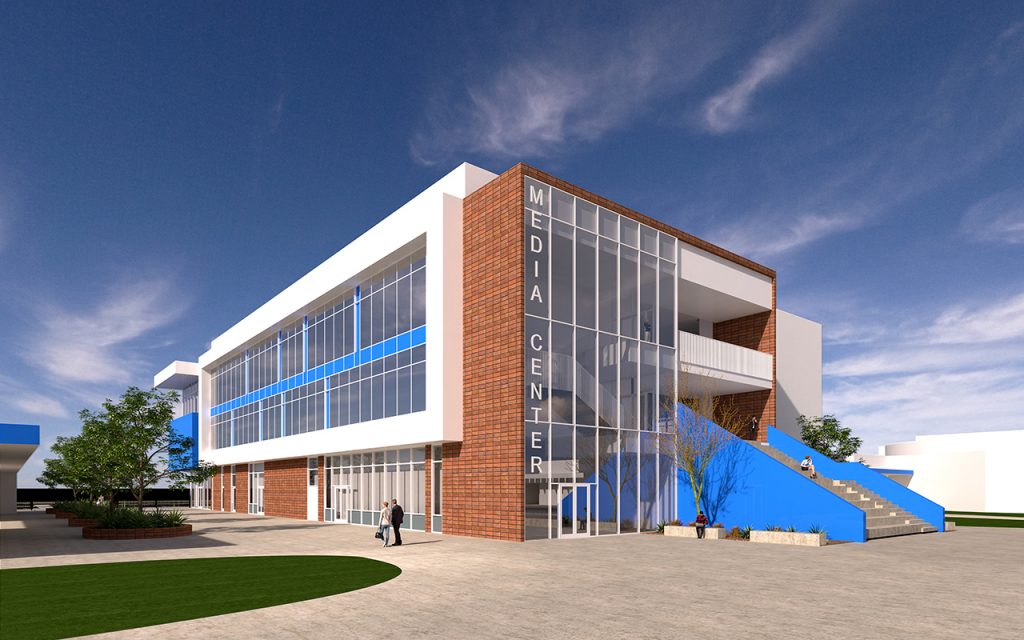 WD is working closely with the District to secure CTE state matching funds that will stretch their construction dollars and maximize the impact of the project to the sole high school within the district. The estimated $52.4-million project will be financed through sale of Measure G bonds, which was approved by voters last month.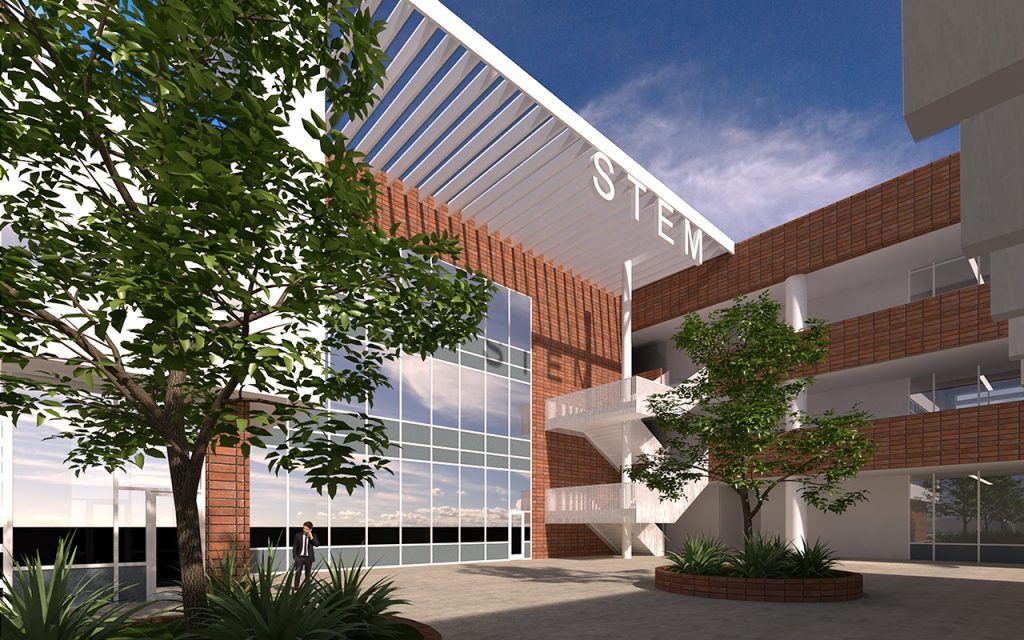 Los Alamitos USD has a long-standing legacy of excellence in Academics, Athletics, Activities, and the Arts and strives to provide a meaningful standards-based curriculum that guarantees all students the opportunities and resources to attain the skills, knowledge, and values necessary to function as responsible and productive members of society.