After 6+ weeks working from home, many are eager to reunite with their colleagues, while some are getting comfortable with connecting remotely. The common denominator is managing change. Staying connected while away makes transitioning back into the office smoother, and for those who will remain a zoom call away, it allows them to feel like an active part of the team.
Our WFH (Westgroup From Home) Wellness Challenge has enlivened and engaged our staff to get and stay connected like never before…and now we're sharing our secret sauce with all of you! Each Week our WFH Wellness Challenge provides inspiration, a sense of camaraderie and friendly competition, as well as opportunities to be your best self! Weekly goals involving sharing healthy habits, self-care, energy builders, sustainability, environmental resilience, stress relief and creativity earn participant points toward a WD charity donation and, of course, winner's bragging rights for the week! Staff completes their goal forms and submits them with any photos of their activities; they also post some of these on our Instagram and tag @WestgroupDesigns for some online promo! Sharing the weekly updates with these great submissions serves as a scrapbook of the success along the way, which we will be continuing to do, sharing this at our quarterly all staff celebrations!
Now its YOUR TURN! We're providing our custom template of our WFH Challenge for you to use with your staff and teams. Have fun with it, and feel free to tag @WestgroupDesigns with your photos…we may just feature YOU and your inspiring activities in an upcoming post!
The challenge structure was shaken up, but the competition remained fierce. Westgroup Designs hosts its second round of the wellness challenge between WD employees to elevate our minds, bodies, and our community!
The battle of the two teams, WD Aqua + WD Fireballs, was just as close as the last round, inspiring enthusiasm each week through exciting mini challenges. This round of the wellness challenge was all about making small changes. Changing just one bad habit and reinforcing great ones can make all the difference in us and our surroundings! Staff was given weekly tasks that vary in difficulty- from drinking the recommended eight glasses of water a day, going on a hike, or doing something kind for a stranger. These tasks challenged the participants to explore new ways to improve themselves, and inspired teamwork and comradery in the office!
This time Team Aqua was crowned victorious, receiving a donation for a charity that is important to them: The Susan G. Komen Breast Cancer Foundation.
"Having the winning team choose the charity that will receive a donation is incredibly uplifting. People are inspired to work that much harder to meet their wellness challenge goals. It boosts positive energy- Everyone is in it to win it!" Sima Hassani, Principal
Enriching the community is part of what we focus on each day with our staff, clients and industry partners- through volunteering and competitions like this, to focusing on even the smallest details in each project, which make a difference in the way our clients live, work, play and heal.
They say all good things come in three's, so keep checking in to see what we have coming up next!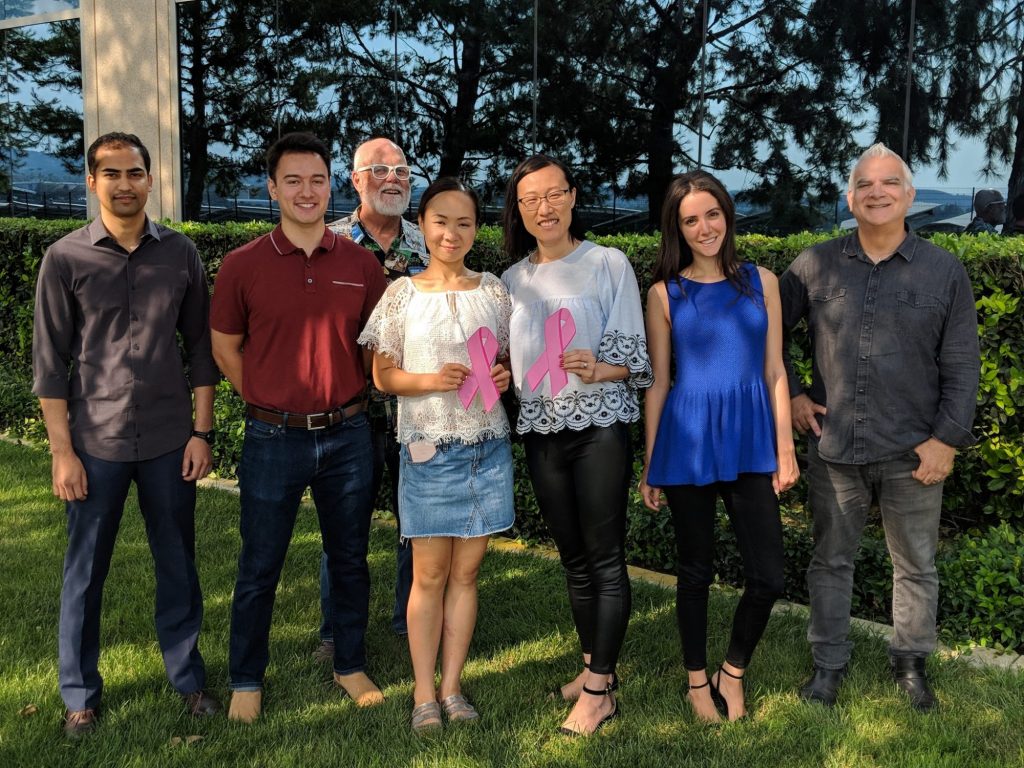 As a kick-off to our year-long Health & Wellness Awareness Program, Westgroup Designs hosted a 6-week staff wellness challenge to better our minds, bodies, and most importantly- our community. The winning team received a donation to a Southern California charity of their choice!
The healthy competition pitted the WD Fireballs against the WD Aquaholics, names referenced from our brand color palette, while each team focused on selecting their specific charity. The two teams completed a Fit-Bit Walking Challenge, Daily movement team workout challenge and nutrition challenge events among other activities, for a 6-week period and received points based upon involvement in activities and making healthier choices! It was a close match, with teams 'neck and neck' to the finish line! In the end, it was Team WD Fireballs who finished on top and won a donation to the charity of their choice: CHOC, Children's Hospital of Orange County!
Westgroup staff had fun encouraging each other to meet individual and team goals, all in the name of wellness and wonderful causes to fight for! Bettering the community is part of what we focus on each day with our staff, clients and industry partners- through helping hands, volunteering, and competitions like this, to the details in each project, which make a difference in the way our clients live, work, play and heal. Stay tuned for updates on our next challenge!
Children's Hospital of Orange County ensures the health and well-being of children and their families living in Orange County. As a non-profit hospital, CHOC relies on community support to provide leading-edge care for infants, children and adolescents. You can visit https://www.choc.org/ to learn more.