We continue to support the cause, honoring all that are affected, by giving back through community philanthropy!
Most recently, WD collaborated with Common Thread for the Cure, the nonprofit organization that provides assistance to breast cancer patients and survivors, to design these custom wine labels using this year's theme: "The Warrior Within". The selected wine labels will be produced on two wine varietals and proceeds from the sales, by Russian River Winery, fund the grants provided to persons fighting the battle and their families, and to lend a voice to ongoing support efforts. Learn more about their work here.
Many thanks to our Sponsor, Bobby Trujillo and Global Furniture Group for the support and partnership!
WD promotes Breast Cancer Awareness and funds research efforts through Team Enrichment Challenge and Industry Design Competition.
Our mission is to support the cause.
Our dream is that one day we won't have to.
Passionate about both wellness and design, our WD team eagerly looks forward to the time in October when we can Do Good for our community as we creatively promote Breast Cancer Awareness and contribute to research efforts through our staff and firm's annual events. Participating in our 5th Annual Wine & Design, an event in collaboration with A Common Thread for the Cure, a nonprofit organization that supports breast cancer patients and survivors, we, along with other local architecture & design firms, are invited to design 2 wine labels, a white and a red variety, for a selected winery who will produce the wine and donate profits from these special bottles to the non-profit organization.
This year, the inspirational theme provided was "With Spirit and Grace". Our design team's approach was to beautifully interpret the concept in two directions. The first, Bordeaux Blend, reflects a spark that ignites hope; finding the spirit within yourself, to move with grace through any adversity that is brought your way. The second label, for the Grenache Blanc, represents Unity. Every person, regardless of condition, appearance, story or challenges, are united; stronger together, through whatever cards one is dealt.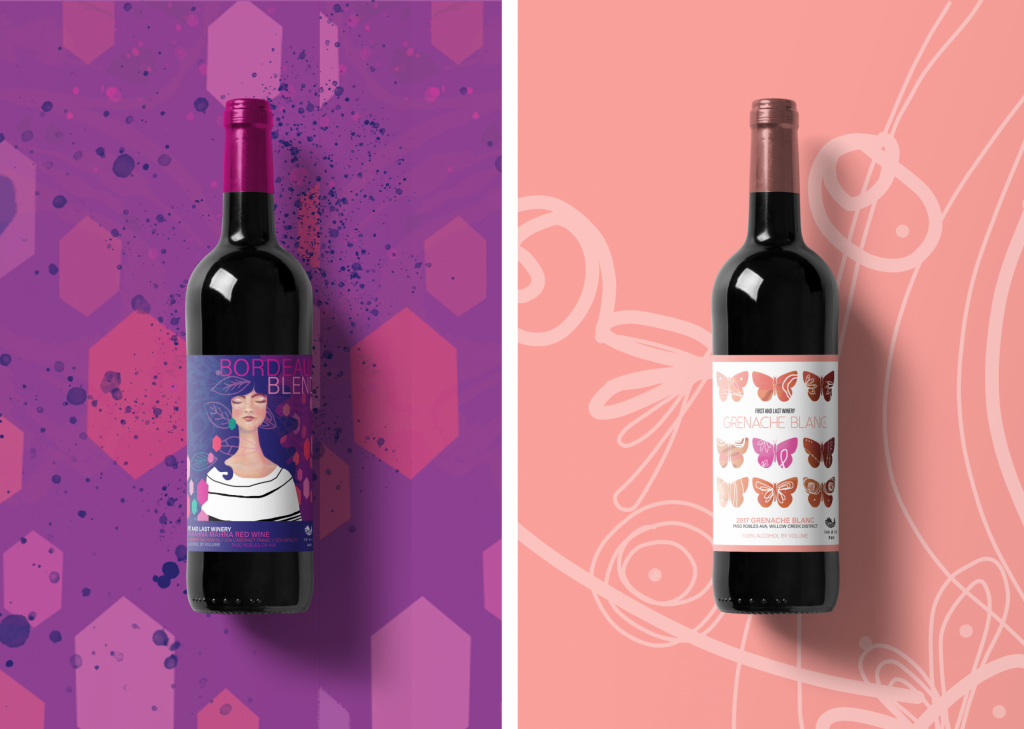 We are proud to continue partnering with this organization and lending a voice to the great work they are doing. Thanks to our Sponsors, Tangram and Milliken, for their support throughout the entire Wine & Design event!
We are also delighted to support Susan G. Komen For The Cure, through our internal Wellness Challenges. The winning team of our workout challenge gets to send a donation in their name to this organization which has the capacity to support patients through all stages: the awareness, early detection, treatment, and care for those affected by breast cancer.
Enriching the community is part of our focus each day - with our staff, clients and industry partners- through volunteering and competitions like this which make a difference in the way our clients live, work, play and heal.